Carpet Cleaning & More

CARPET CLEANING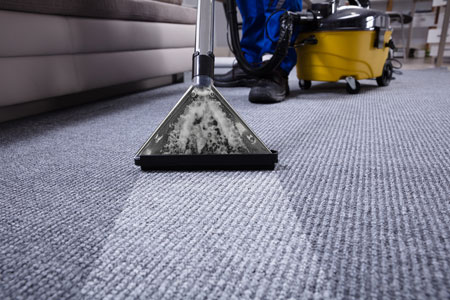 Carpet cleaning is offered for both commercial and residential properties. Our professional grade steam mounted truck system removes deep stains to prevent them from returning, giving your carpets a fresh new look with extended life.
Our steam cleaning equipment heats to approximately 210-230 degrees Fahrenheit. This temperature kills germs and viruses, as our tools also extract allergens, residue, and stains.

Our room sizes are based off of 225 sq ft and if it is a large room, it may be counted as a 2 room size. We do not move furniture. Our technicians can move couches, chairs, love seats, etc. to clean behind and under them and put them back but as far as beds, dressers, entertainment stands, etc. we do not move.

Click Here for a Carpet Cleaning Estimate

TILE & GROUT CLEANING
Tile & grout cleaning is offered for both commercial and residential properties. Many people think they need to replace their tile, when really, it could just need a good cleaning. Our professional steam cleaning system gets your tile and grout looking like new again.


UPHOLSTERY CLEANING
We offer upholstery cleaning for both commercial and residential properties. Office chairs, waiting room chairs, living room furniture, mattresses, outdoor furniture, thick curtains, and more.
VCT CLEANING
We offer VCT cleaning for commercial properties. This flooring is commonly found in schools, corporate buildings, and auto sale showrooms.
RUG CLEANING
Rug cleaning is available both in your home and at our shop. Rugs can be picked up and dropped off at our office: 2013 Lincoln Way East, Chambersburg, PA 17202. Pickup and delivery is available for an additional charge.


ORIENTAL RUG CLEANING
We have 38 years of experience in oriental rug care and cleaning. Rugs can be dropped off and picked up at our office: 2013 Lincoln Way East, Chambersburg, PA 17202. Pickup and delivery is available for an additional charge.


SCOTCHGARD & DEODORIZER
ScotchGard is available to protect your carpet, upholstery, and rugs long-term. ScotchGard protects fabrics from stains and allows for easy stain removal. Deodorizer in Fresh Lemon scent, then eliminates rather than covers up tough odors caused by pets, smoke, cooking, and more.


FOGGING & DISINFECTING SERVICES
MediClean is a disinfectant spray that kills viruses, odors, and germs in your home or office. We use this in our equipment to fog carpets, rooms, walls, furniture, surfaces, and air ducts to effectively clean all surfaces. We do ask after this application is applied, you leave the area unattended for a few hours. This is a great service to do after an illness, allergy season, mold problem, etc.
FAQ'S
WHO CLEANS?
Lehman's Carpet employs only the most professional and honest employees to provide all customers with an exceptional cleaning experience. One to two, or sometimes three, professional cleaning techs will be on-site at a job depending on the size of the job.


HOW DO YOU CLEAN?
Lehman's Carpet cleans all flooring, upholstery, and rugs with our truck mounted professional grade steam cleaning systems. Temperatures heat up to around 210-230 degrees Fahrenheit to kill germs, viruses, and allergens, while extracting residue and stains. Long hoses extend from our truck system into your home to clean your floors, so please lock-up or remove all pets to prevent them from escaping. Lehman's Carpet is not responsible for unsecured pets.
We promise a satisfactory job to our customers as well as a great experience. If for any reason you are not satisfied, please immediately contact our office at 717-264-7070.


WHEN DO YOU CLEAN?
Our carpet techs will come to your home typically during our normal business hours of 8am-5pm. Weekend or evening/night appointments are also available, especially for commercial properties who operate during the day or week. We ask that someone be present to let us in, or notify us of how to enter/exit. If the property is empty, please provide any lock-box codes or instructions.


HOW DOES TILE & GROUT CLEANING WORK?
We use a pre-spray on the floor that takes a micro layer of grout off the surface, bringing it back down to brand new grout and giving the grout that brand new look it had when installed. All chemicals are rinsed off with a machine that shoots steam and a rinsing spray on the tile and sucks it back up into our truck. We take all direct water with us. After tile is cleaned and rinsed, we also offer a service where we come in and seal grout with a sealer so the grout stays clean for years to come. We have professional and well trained staff to take care of all tile needs.